Guardians of the Heart
(Secrets on Sterling Street, #2)
by Loree Lough
Historical Romance
Paperback & ebook, 272 pages
August 3rd 2015 by Whitaker House

Nell Holstrom wanted no part of her grandfather's barren gold mine that had taken the lives of her mother, father, and younger brother; even if there may still be hidden wealth inside. Instead, she went to Denver and took a job as housekeeper at the old Stone Hill Inn.
Asa Stone was barely more than a boy when his father dragged him and his brothers to fight with Colonel John Chivington. But Asa refused to participate in the raid on the peaceful Cheyenne and Arapahoe; and when the smoke cleared, his father and brother lay among the slaughtered. Besieged by guilt, Asa wandered the West for years before returning to Denver to rebuild the old inn he'd inherited.
Together, Nell and Asa work hard to restore Stone Hill. But when disaster hits the inn, Asa retreats into despair and Nell is forced to return to her family's mine. Asa faces the hard fact: He'll never be the man Nell deserves. Can he overcome the dark secrets of his past? And will Nell still love him when she learns the truth?
The First Book in the Series
Currency of the Heart
(Secrets on Sterling Street, #1)
by Loree Lough
Historical Romance
Paperback & ebook, 256 pages
January 1st 2015 by Whitaker House

Young widow Shaina Sterling hates living a lie. Desperate to keep bill collectors from the door, she secretly sells valuable possessions piece by piece, and hopes Denver's elite never discover that his lavish lifestyle left her a near pauper.
She's unaware that as her husband lay dying, successful rancher Sloan Remington made him a promise. And Sloan guards her secrets as carefully as he looks after her safety.
When fire devours Sterling Hall, leaving her homeless and penniless, he brings her to Remington Ranch to manage his household. His kindness makes Shaina beholden to him … and threatens to expose the secret that could destroy him.
Will trials and tragedies bring Sloan and Shaina together?
Or will secrets—and the cost of exposing them—drive them apart forever?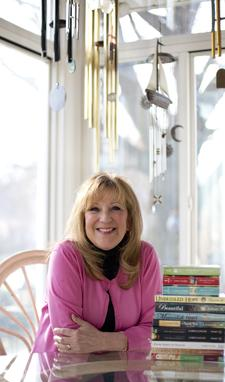 With 105 books (5,000,000+ copies in circulation!), best-selling author Loree Lough's stories have been compared to those by Nicholas Sparks, and she has been dubbed by readers and reviewers as "a gifted writer whose stories touch hearts and change lives."
With a long list of industry awards, it isn't likely this prolific author will ever retire…not even to her cozy li'l cabin in the Allegheny Mountains. She loves to hear from her readers and personally answers every letter sent tohttp://www.loreelough.com/.
Tour Schedule
8/16 – Launch
8/17
Dreams Come True Through Reading, Bookworm Lisa, Worthy2Read, & Rockin' Book Reviews
8/18
Zerina Blossom's Books, Reading Is My SuperPower, Christy's Cozy Corners, & Mommabears Book Blog
8/19
Tell Tale Book Reviews, Writing Pearls, & underneath the covers
8/20
Mel's Shelves, Babs Book Bistro, Hardcover Feedback, & Mortal Moments
8/21
Diana's Book Reviews, Cafinated Reads, & Singing Librarian Books
8/22 – Grand Finale
Tour Giveaway
$25 Amazon Gift Card
Print copy of Guardians of the Heart
Kindle copy of Guardians of the Heart (to be gifted through Amazon)
Open internationally
Ends August 29th
~ Excerpt ~

Denver, Colorado

April 15, 1883

Shortly after sunup, Nell Holstrom passed through the heavy wrought iron gate, cradling five bouquets of Granny's Bonnets in the crook of her arm. The winter had been hard on the old zigzagging brick path, and she took care to avoid tripping on cracks and sharp edges that protruded from the dirt.

On her way to the far corner, she passed a child-sized stone angel that sat atop a rounded headstone, a ten-foot obelisk, three intricately carved crosses, and a giant clam shell. If she'd had the money for elaborate memorials, would she have immortalized her loved ones that way? Not likely, Nell thought, because they'd been prudent people who'd lived simple lives. Anything more than plain stones would have made their hard-earned frugality a lie.

The path ended where the low-hanging branches of an Engleman spruce shaded a small group of markers. She brushed away crisp leaves and pine needles that hid their names, the dates of their births and deaths and replaced them with flowers—blue for her grandpa, pa, and brother—pink for her mother and grandma.

Many of those who'd suffered the hardships of mining were rewarded with great wealth. The Holstrom Mine, on the other hand, gave nothing and took everything and everyone. Her pa, the last to go, had held fast to his belief—even as she sobbed and scrambled to free him from dirt and rocks and rotting wood—that one day, the family claim would prove the naysayers wrong.  He hadn't used his last breath to say goodbye, or that he loved her. Instead, he told her where to find charges and maps, and a small cache of gold help her get by until she found the vein. If, indeed, he'd left money and other treasures in the tumbledown shack, she'd never find them, because on the day Nell laid him to rest, she vowed never return to the detestable place that turned her grandpa and pa into men so obsessed with striking it rich that no sacrifice was too great. Much as she loved them, Nell hated them, too, for allowing their greed to make her an orphan.

Ashamed of her cold-hearted, selfish thought, Nell quickly got to her feet and brushed dirt from her skirt. It might be true that she had no living relatives, but God had blessed her with a big, loving church family, and friends who'd become almost as important as the people buried here.

Self pity never got anyone anywhere. Life had taught her that the only way to endure hardship was to smother it with hard work and good deeds. She had the hard work part down pat, thanks to her job at DiMaggio's store. And in the eighteen months since her father's death, it had helped her transform Joe's unused tool shed into the warm and cozy cottage she called home.

Any day now, when the grocer's mother-in-law arrived in Denver, Nell would lose the job. She understood that the grieving widow needed something to fill her lonely hours. Having shared many Sunday dinners with the family, Nell realized they couldn't fit even one more person into the already-cramped apartment above their store. What choice did they have but to move the woman into the cottage?

Joe paid her a small sum for the work she'd done to the interior and exterior, for the castoff furniture she'd refinished and curtains she'd sewn, all on her own time and at her own expense. But good jobs were scarce in Denver. Would the meager sum be enough to tide her over until she found new employment and another place to live?

"That's what you get," she muttered, "for putting things off until the last minute."

Nell glanced at her father's stone and fought tears, remembering how he'd used the last of his strength, telling her that if she pried up a floorboard under his rickety cot, she'd find a small sack of nuggets and a stack of folding money. The truth? Or the ramblings of a discouraged, dying man? Hopefully, she'd never feel so desperate that she'd need to go back there and find out, one way or the other.

     She said a prayer for his soul—for the souls of everyone buried beside him—then lifted her chin and left the graveyard. There wasn't time for regrets. She needed work. An apartment. So, shop by shop, Nell made her way through town, inquiring about employment—even in stores with no Help Wanted posters in the windows. She refused to give up, because surely in a city the size of Denver, a strong, honest person willing to work hard could both!

Regrettably, no one was hiring. Few things scared her more than the prospect of being homeless and destitute. Nell sat on the steps of the bank, held her head in her hands and tried to pray. She'd said countless prayers for others—in church, others on her knees before bed—but couldn't remember the last time she'd prayed for herself. Did she remember how?

Lord, you have always provided my most basic needs, every day of my life. All I ask now is that you lead me to a job that will put a roof over my head and food in my stomach. More than that, I'll consider a blessed gift from—

     The sound of fluttering of paper drew her attention to the bulletin board behind her. Nell stood, thinking to secure it before the spring winds sent it sailing down the street. Smoothing it flat, she read:

IMMEDIATE OPENING

for an experienced Housekeeper and cook

See Asa Stone, proprietor, Stone Hill Inn

     Heart pounding, Nell grabbed the ad and folded it into her jacket pocket. All her life, she'd heard that God worked in mysterious ways. Could this be His answer to her prayer for a job and a home?