On Tour with Prism Book Tours.
The Suspect's Daughter
(Rogue Hearts, #4)
by Donna Hatch
Adult Historical Romance
Paperback & ebook, 298 pages
December 15th 2015 by Mirror Lake Press

Determined to help her father with his political career, Jocelyn sets aside dreams of love. When she meets the handsome and mysterious Grant Amesbury, her dreams of true love reawaken. But his secrets put her family in peril.
Grant goes undercover to capture conspirators avowed to murder the prime minister, but his only suspect is the father of a courageous lady who is growing increasingly hard to ignore. He can't allow Jocelyn to distract him from the case, nor will he taint her with his war-darkened soul. She seems to see past the barriers surrounding his heart, which makes her all the more dangerous to his vow of remaining forever alone.
Jocelyn will do anything to clear her father's name, even if that means working with Grant. Time is running out. The future of England hangs in the balance…and so does their love.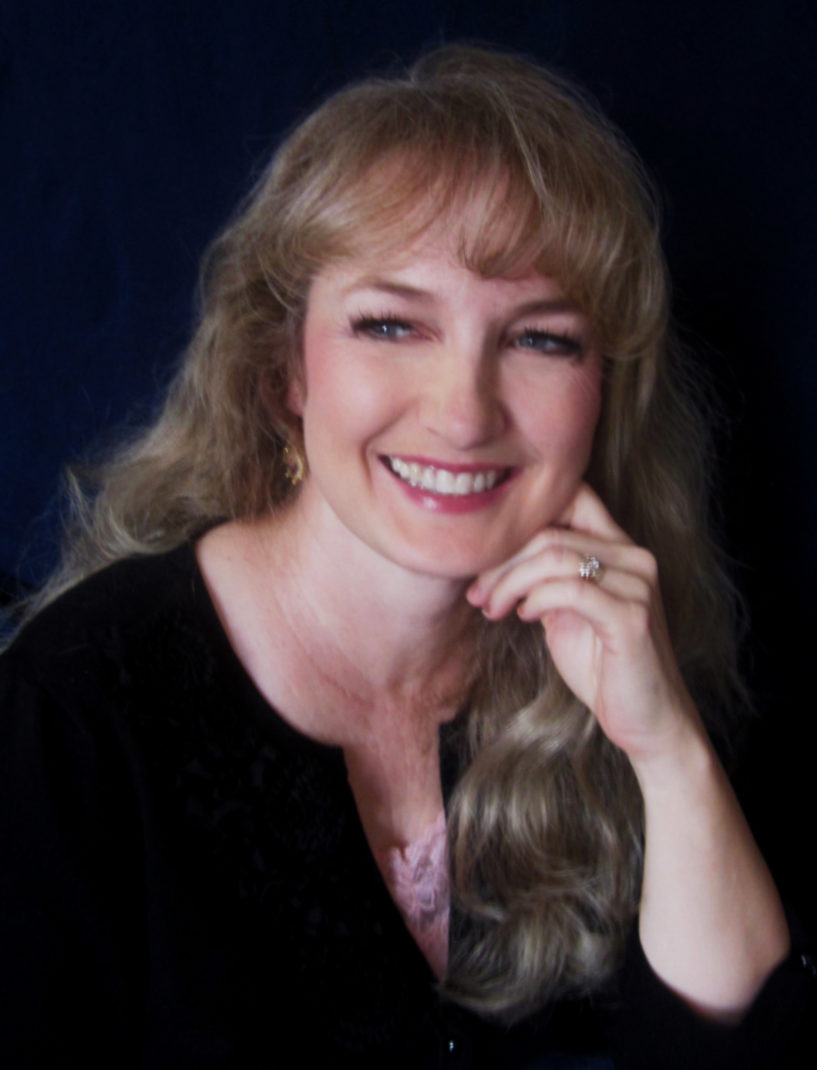 Donna Hatch is the author of the best-selling "Rogue Hearts Series," and a winner of writing awards such as The Golden Quill and the International Digital Award. A hopeless romantic and adventurer at heart, she discovered her writing passion at the tender age of 8 and has been listening to those voices ever since. She has become a sought-after workshop presenter, and also juggles freelance editing, multiple volunteer positions, and most of all, her six children (seven, counting her husband). A native of Arizona who recently transplanted to the Pacific Northwest, she and her husband of over twenty five years are living proof that there really is a happily ever after.
Tour Giveaway
$10 Amazon eGift Card
2 ebooks of A Winter's Knight
2 ebooks of Mistletoe Magic
Open internationally
Ends December 19th
~ Guest Post ~
Writing Great Kissing Scenes
Great kissing scenes always include a great deal of sensory detail. I try to include as many of the five senses as possible, as well as internalization—what that person is thinking and feeling in his/her heart. I walk a fine line between sizzling chemistry and staying on the "sweeter" side of romance.
Here is a snippet from the first book in the series, The Stranger She Married:
He cupped her cheeks, his thumbs caressing her skin as ever so slowly, his head lowered toward hers. Her heart pounded in anticipation as his nearness, his touch, filled her senses. A tiny smile touched one corner of his mouth an instant before he brushed her lips with his. Once. Twice. Then he settled in for a kiss. She was lost in the sweet warmth that permeated her body, vibrating every nerve, stirring her to acute alertness. He tasted mildly of sweet wine and cinnamon. She breathed deeply of his masculine scent while his surprisingly soft lips gently tugged at hers.
With his hands, he guided her head to a different angle, coaxing her lips to part. He deepened the kiss, his controlled passion coaxing her to follow, stirring her to greater heat. She met him, hesitantly at first, but as desire stirred her blood, she let her hunger guide her in response. His heart thudded under her hand. Instinctively, she slid one hand up his coat toward his head, speared his surprisingly soft hair with her fingers, and pulled his mouth more firmly upon hers. A strangled groan escaped him and he trembled with restraint. Sweet desire made her pulse gallop.
And here is a snippet from The Suspect's Daughter:
She spoke barely above a whisper. "I still can't believe you did that for me."
He blinked. A reply poised on his lips, but it fell away, and he stood, so serious and focused—focused on her—that she took a step toward him. A wrinkle formed in his forehead as he watched her, wary and silent. She moved in so close that their bodies almost touched. He held his breath. Raising up on tip toe, she put her cheek so near his that he warmed her skin, an intimate position.
"Thank you," she whispered directly into his ear. "Thank you for catching me. You probably saved my life. And I am in your debt." Her eyes stung with tears at his valor.
A second passed. She didn't step away. Neither did he.
He whispered a reply. "You're welcome."
With a flash of unaccountable boldness, she kissed his cheek and then strode away.